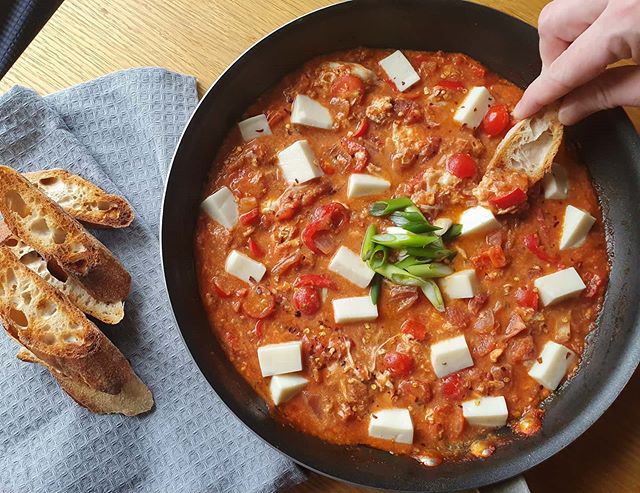 From greeklishfoodie
How do you like your eggs in the morning?.. or any time of the day really!
This our take on a Greek (actually not only) classic.. Strapatsada, Kayanas or just scrambled eggs in tomato sauce is an all time favourite! Especially for Niki as it is one of the first memories she has from her late grandma in Serbia.
It is quite similar to Shakshuka, but in Strapatsada the eggs are scrambled. You may not want to add peppers in your tomato sauce, but for us, some cheese is a must!.. usually our go to option is feta, but this time we used a glorious cow's cheese from Chios island, Mastelo @mastelogr . Mastelo has a semi- soft, elastic texture, similar to halloumi, but less salty, definitely milkier and holds its shape when heated.