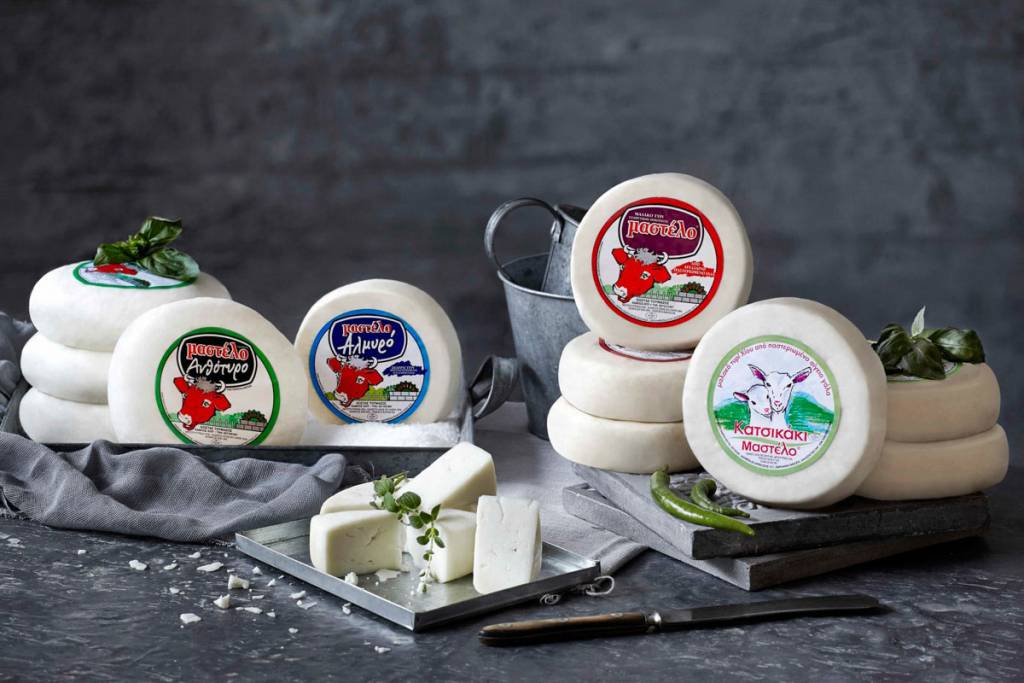 Mastelo® is the trademark for the dairy products produced in Chios exclusively by Konstantinos Toumazos. They are made of high quality raw materials, fresh full fat Chian cow and goat milk.
Cow cheese Mastelo® Ιs a Greek cheese produced in Chios island, made from cow milk. It was first produced in 1994, the year the business was established. Until then no one had ever used the word Mastelo® to characterize the Greek cheeses produced in Chios either by local farmers or in the households of farming families on the island.
Afterwards, the goat cheese came into production having the trade name Goat cheese Mastelo®
The word mastelo literally means the wooden bucket used for the milk collection and its origin is Venetian. It has been a trademark in Greece and in Europe for all the products of the business since 1994. The collaboration with local producers of cow and goat milk who supply their fresh milk daily for the production of the Mastelo® Greek cheeses is a comparative advantage as the local milk is of high quality and taste…
You can find Mastelo® products in the local market of Chios, in Athens and in Thessaloniki as well as in many Aegean islands. In Europe and in N.Y please see our map do not hesitate contact us mastelo@otenet.gr not only to ask where you can find the Mastelo® Greek cheeses in your region but also to tell us your recipes or your comments.