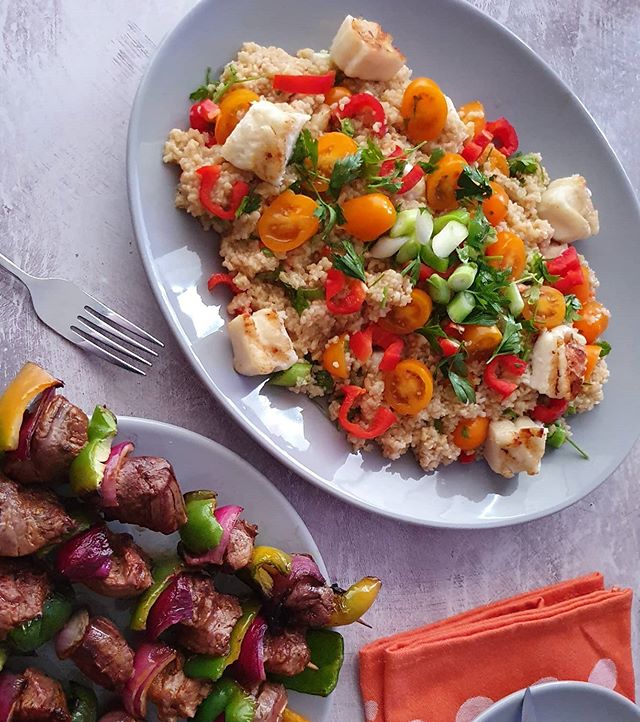 From greeklishfoodie
Ingredients
1 cup of bulgur
2 cups of vegetable stock (you can use water)
200g cherry tomatoes, halved
1 red pepper, bite sized pieces
3 spring onions, chopped
250g grilled Mastelo® cheese
1/2 bunch of fresh parsley, chopped
salt and pepper to taste
For the vinaigrette:
3-4tbsp of extra virgin olive oil
2tbsp of balsamic vinegar
salt and pepper to taste
Instructions
We boiled the vegetable stock on a medium pan and added the bulgur.
Once it began boiling, we removed the pan from the heat and let the bulgur absorb the stock for 15-20 minutes.
Once the bulgur is cooled enough, add it in a bowl, mixing in the vegetables, cheese, herbs and the vinaigrette.